TOTAL ORTHOPEDICS SPORTS & SPINE
A NEW PRACTICE WAS LOOKING TO GROW THEIR BRAND AWARENESS & PATIENT LIST.
LEARN MORE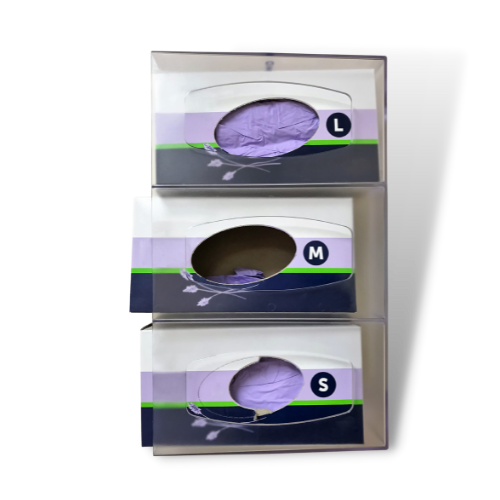 Total Orthopedics Sports & Spine provides comprehensive, patient-focused care for your joint and spine health needs. They have on-site imaging, physical therapy, and outpatient surgery centers, providing support from diagnosis through recovery.
LOGO DESIGN
BRANDING
WEBSITE DESIGN
MARKETING AUTOMATION
CALL TRACKING
DIGITAL MARKETING
PHOTOGRAPHY
VIDEOGRAPHY
MATTERPORT VIRTUAL TOUR
LEAD GENERATION
COMMUNITY MARKETING
BLOGGING
SOCIAL MEDIA MANAGEMENT
REPUTATION MANAGEMENT
SEARCH ENGINE OPTIMIZATION
THE CHALLENGE
A group of physicians decided to form Total Orthopedics Sports and Spine. The group had spent several years under a different brand and was challenged with separating itself from it since it was engrained in the physical locations, along with their customer base. They wanted to start fresh with a new brand identity and a strategy to grow their new practice.
THE STRATEGY

The team at Centipede Digital acted as the full marketing team for Total Orthopedics Sports & Spine. The team developed their marketing plan to cover everything including:
Branding
Brand identity
Website Design
Copywriting
Blogging
Community Relations
Public Relations
Digital Marketing
Virtual Tours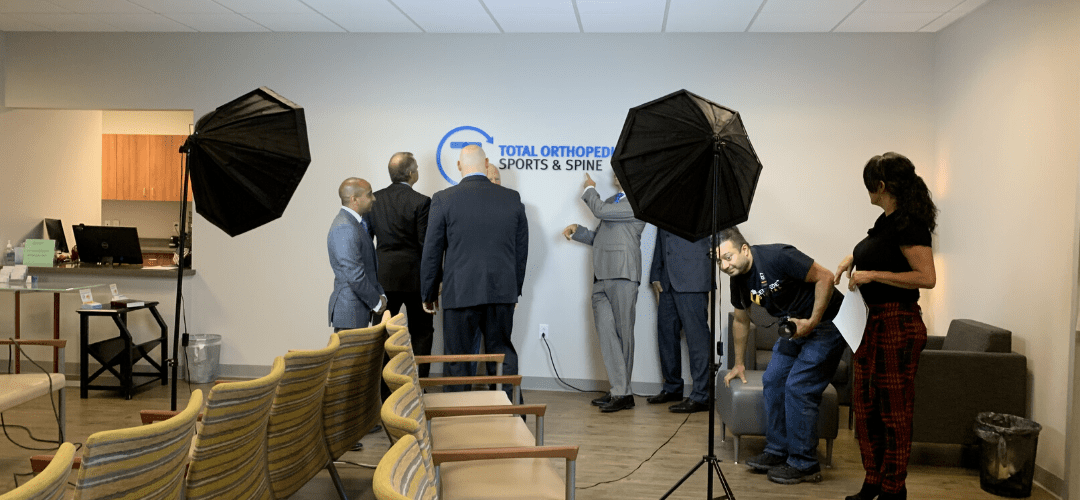 A NEW LOOK THAT HAS GOOD BONE STRUCTURE
Total Orthopedics Sports & Spine wanted a logo that had motion to it, but was something that could be easily used in promotional materials and look great on scrubs and doctor apparel. The team at Centipede Digital was able to create just that! The logo has a elongated version, a stacked version and a logo icon. We created the following items for Total Orthopedics to ensure they has consistent branding amongst all marketing touch points:
Brand Style Guide

Business Cards

Letterhead

Flyers

Referral Cards

Rack Cards

Thank You Cards

Promotional Materials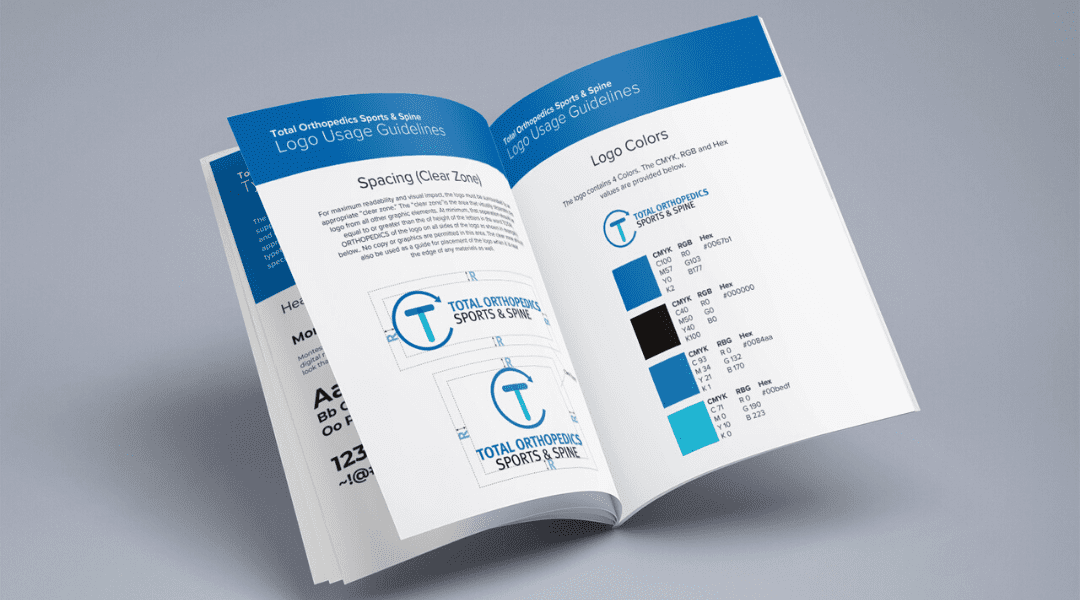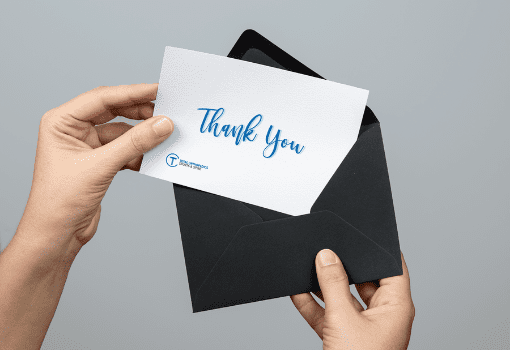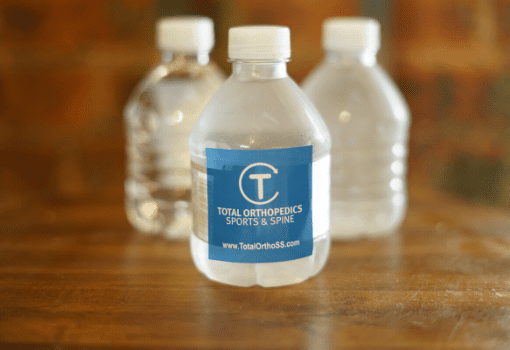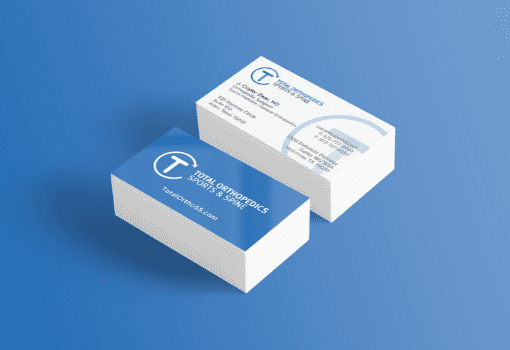 THE WEBSITE
On a mission to create a new brand voice, we approached the website buildout from a content strategy perspective keeping in mind HIPAA and ADA Compliance. We enabled a bot on the site to answer common questions or to direct traffic 24/7 to specific areas of the website. This enabled the client to gain more leads and interact with prospective patients even while they were sleeping.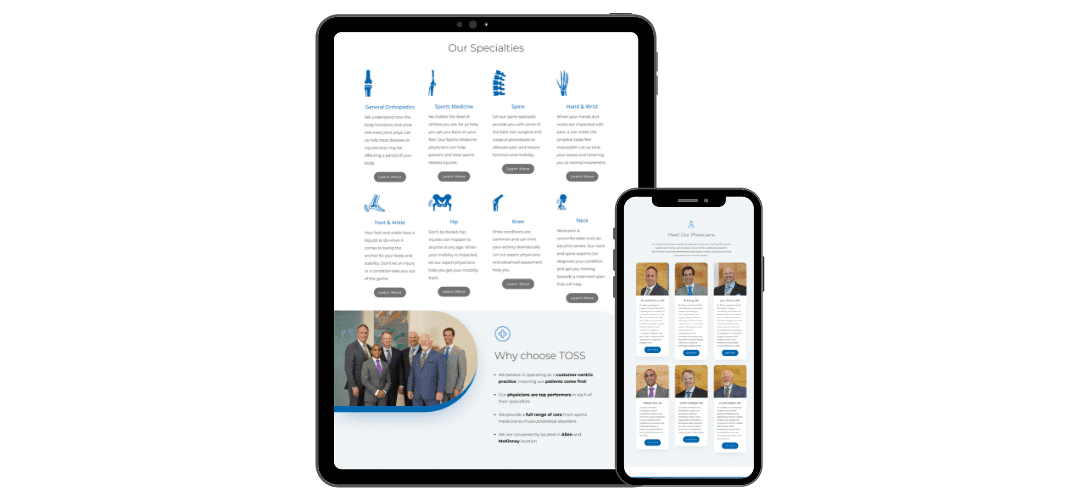 THE ADVERTISING

Total Orthopedics Sports & Spine was gaining quality leads through digital marketing efforts and then COVID-19 hit and the team needed to devise a plan that could continue to bring in the leads during an unsettling time.
Centipede Digital and the client were able to work collaboratively to promote telehealth. We also promoted emergency care in order to help keep the local ERs free of those who could be seen by a physician at Total Orthopedics, leaving ER open to those experience COVID-19 symptoms.
Our advertising for this client won us a DotCOMM award.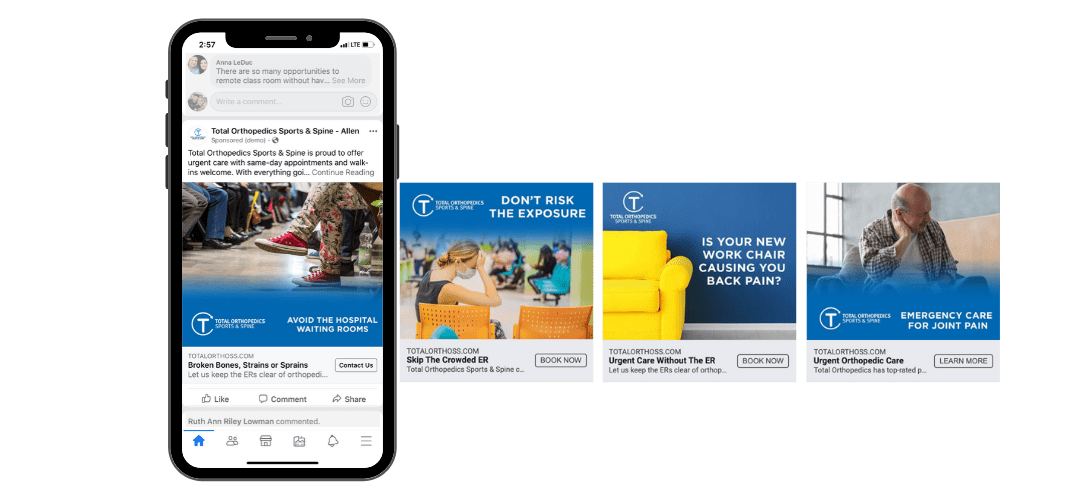 THE RESULTS
With a brand-new logo, modern website, visually appealing marketing collateral, and strong digital marketing strategy, the group was able to retain their patient base while attracting new ones.