Elevate Your Online Presence with Centipede Digital – Your NYC SEO Authority
Maximize Your Reach: Expert SEO Strategies Tailored for New York City Businesses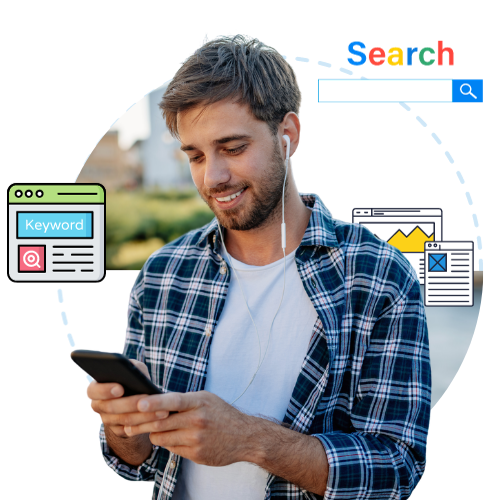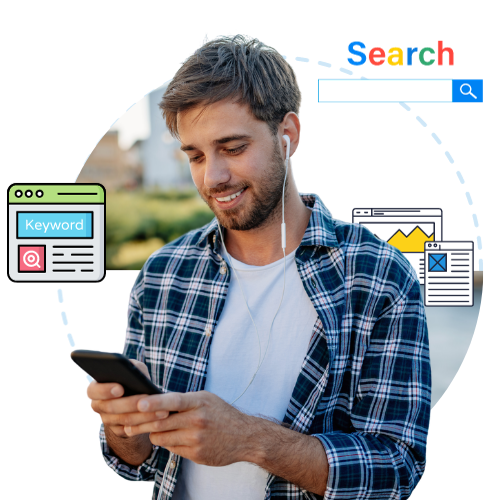 Elevate Your Online Presence with Centipede Digital – Your NYC SEO Authority
Maximize Your Reach: Expert SEO Strategies Tailored for New York City Businesses
NYC SEO Company: Elevating Your Online Presence
In the heart of the digital age, your online visibility is crucial to success. Centipede Digital's NYC SEO Company understands this better than anyone. We specialize in crafting customized SEO strategies that elevate your brand's online presence, ensuring you stand out in the bustling digital landscape of New York City. With meticulous keyword research, on-page optimization, and off-page linking, we enhance your website's visibility, driving organic traffic that converts. Whether you're a startup or an established business, our SEO expertise can propel your digital footprint, making sure that when potential customers search, they find you first. Trust us to be the architects of your digital growth, leveraging the power of SEO to build a solid foundation for your company's future.
Centipede is quick to respond to our inquiries and support tickets that we submit. They are very supportive and give us ample attention. We feel like a family more than a client. I appreciate the personal attention they've given us from day one. They are interested in you, not just your corporate needs.
Get Expert SEO Help Today!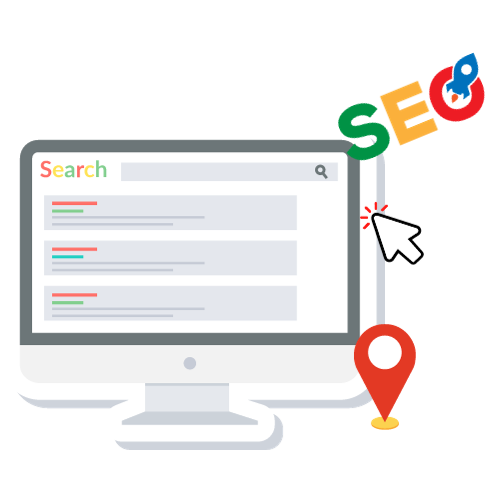 Benefits of NYC SEO Services by Centipede Digital:
Higher Visibility: Elevate your brand's position in search results, ensuring more eyes land on your content.
Targeted Traffic: Our SEO strategies draw in your ideal audience, resulting in more qualified leads.
Measurable ROI: With our detailed analytics, track your SEO progress and see tangible results in conversions and sales.
Sustainable Growth: Enjoy long-term benefits with organic traffic increases, even when you're not actively advertising.
Content Optimization: Our team ensures your content resonates with your audience and search engines alike, increasing engagement rates.
Technical Expertise: From site architecture to schema markup, we handle the technicalities to make your website SEO-friendly.
NYC Search Engine Optimization Services

Keyword Research
Our team conducts extensive keyword research to identify the most relevant, high-traffic keywords in your industry. We use data-driven strategies to optimize your website's content and structure to target these keywords and improve your online visibility.
On-Page Optimization
We optimize your website's structure and content to ensure it is search engine-friendly and easy to navigate. This includes optimizing your website's title tags, meta descriptions, header tags, and other on-page elements.

Off-Page Optimization
Our team builds high-quality backlinks to your website to increase your website's domain authority and improve its rankings in search engine results pages (SERPs).

Technical SEO
We conduct a technical audit of your website to identify and fix any technical issues that may be affecting your website's search engine visibility. This includes improving your website's loading speed, implementing SSL certificates, and ensuring that your website is mobile-friendly.

Local SEO
We help businesses with a local presence increase their visibility in local search results. This includes optimizing your Google My Business profile, building local citations, and managing customer reviews.

Analytics and Reporting
We provide detailed analytics and reporting to help you track the success of your SEO campaigns. We use tools like Google Analytics, SEMrush, and Ahrefs to provide insights into your website's performance and identify areas for improvement.

Centipede Digital, LLC
2150 S Central Expy #200
McKinney, TX 75070
P: (972) 521-6002