METHODIST MCKINNEY HOSPITAL
A HOSPITAL WAS LOOKING FOR HELP WITH ALL ASPECTS OF MARKETING.
Contact Us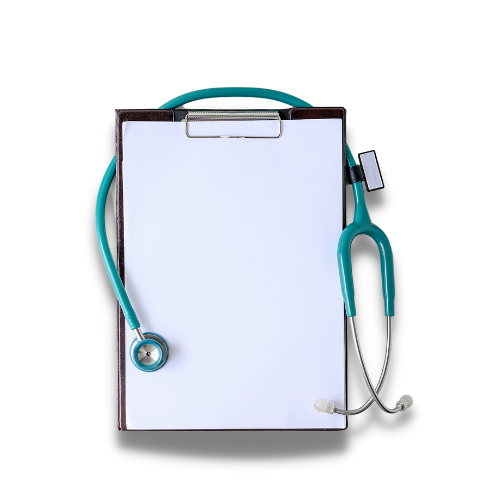 Whether you are a young athlete, active adult, senior, or experiencing a non-life-threatening emergency, Methodist McKinney Hospital is here for you. Since opening their doors, we have had one primary objective — to provide unequaled healthcare that starts with every staff member, every nurse and every physician. They strive to be more than medicine; they want to be your trusted healthcare family. Whether you're at their hospital, one of their two surgery centers, or at one of their outpatient physical therapy facilities they are building on their promise to provide the Best Staff. Best Doctors. Best Care. It's #whoweare.
Tagline
Brand Strategy
Website Design
Media Relations
Public Relations
Copywriting
Email Marketing
Social Media
Print Advertising
Campaign Development
Campaign Development
Direct Mail
Promotional Materials
Marketing Consulting
Videography
Photography
Domain Management
Lead Generation
THE CHALLENGE
Methodist McKinney Hospital, a premier physician-owned health system with two surgery centers, was looking for a full-service marketing partner that could help with brand awareness and lead generation. With an outdated website and lack of marketing strategy they were experiencing challenges in gaining momentum in the marketplace.
FUELING A HEALTHY BRAND
Our team was provided with a brand logo, but it lacked any brand identity, tagline and they didn't have a solid positioning statement and brand voice. Our team performed market research and a brand audit to uncover what the best brand strategy would be for Methodist McKinney Hospital. We wanted to convey a strong message that spoke volumes about the company's mission and its strengths. After storyboarding out an entire brand identity we came us with a tagline of:
Best Staff. Best Doctors. Best Care.
Methodist McKinney Hospital, it's who we are.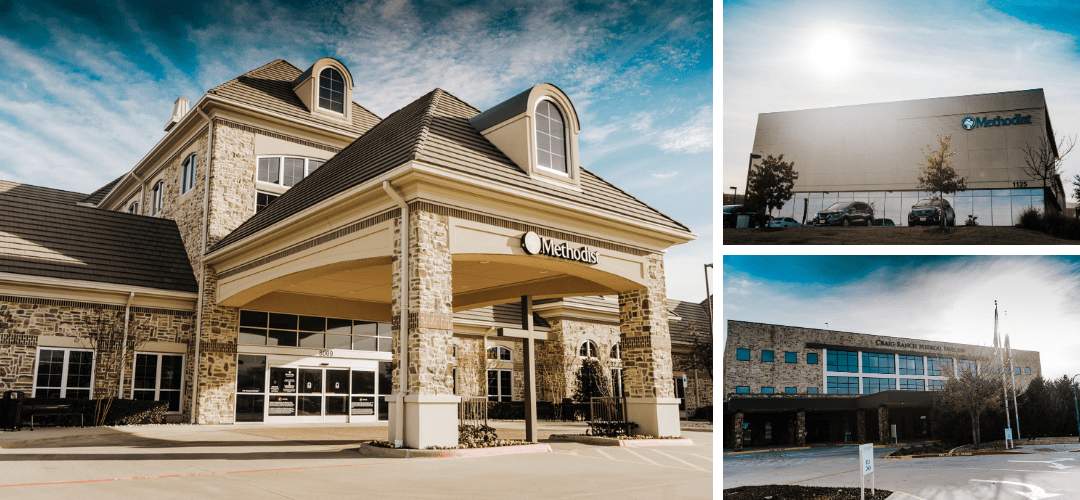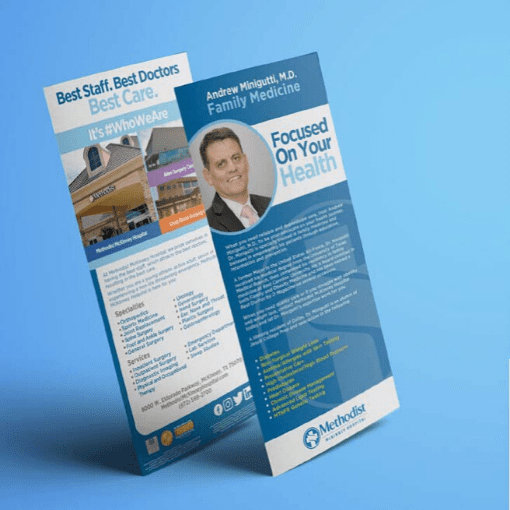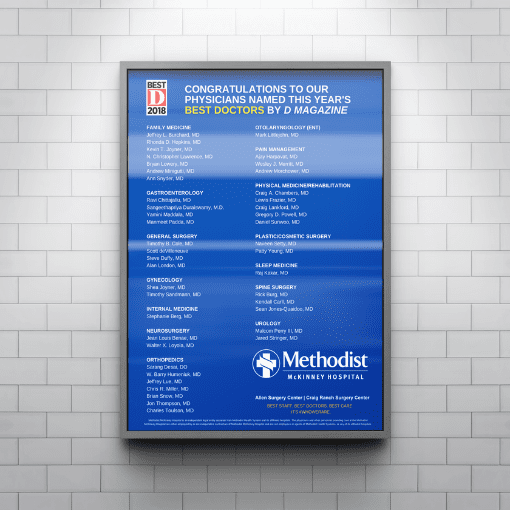 Getting Noticed Online
The prior website was outdated, non-HIPAA compliant, and was lacking any type of search engine optimization. Our team of experts developed a website that carried out the new brand positioning and brand voice while maintaining compliance and accessibility. The website features:
Full integrated marketing automation

Advanced Physicians Directory

Video content

Professional photography

Original blog content

ADA Compliant

Artificial Intelligence (AI) Bot Enable to help with booking appointments and direct prospective patients to areas of focus

Patients Testimonials

Patient Resources

Intranet

Physician Resources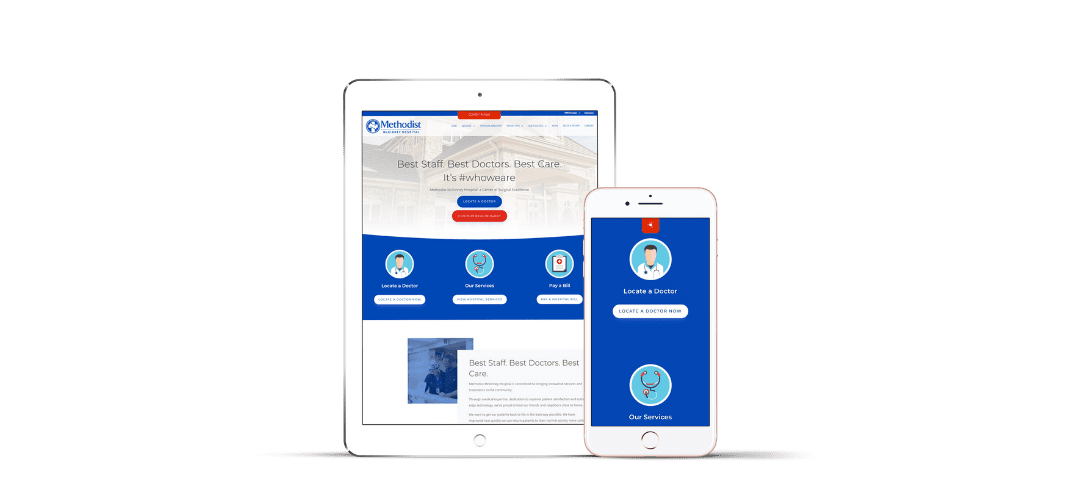 "Hands down the best marketing agency you will find! They are easy to work with, extremely reliable and consistently go above and beyond our expectations! More importantly, they are a one-stop-shop! They have all the services one could possibly need in house so no need to outsource. I would highly recommend Centipede Digital to any company who is ready to take their business to the next level!"
VIRTUAL TOURS
Fully immersive 360-degree tour, allowing the viewer to move freely through the hospital and two surgery centers.

We are a certified Google Street View agency and Certified Matterport Provider.

Businesses with a virtual tour on Google Street View are twice as likely to turn a "Googler" into a customer.

Tour resolutions up to 4k

Easily embedded into a website and shared on social media.
SPORTS MEDICINE MARKETING
Methodist McKinney Hospital came to us and asked that we help them develop a brand that would be a branch off of their current brand that would have a focus on orthopedics and sports medicine. Our team created a logo, brand identity, and campaign to support this new program. The project included:
Videography
Campaign Development
Photography
Landing page Development
Voiceover Artist
Actors & extras
Physician Interviews
Logo Design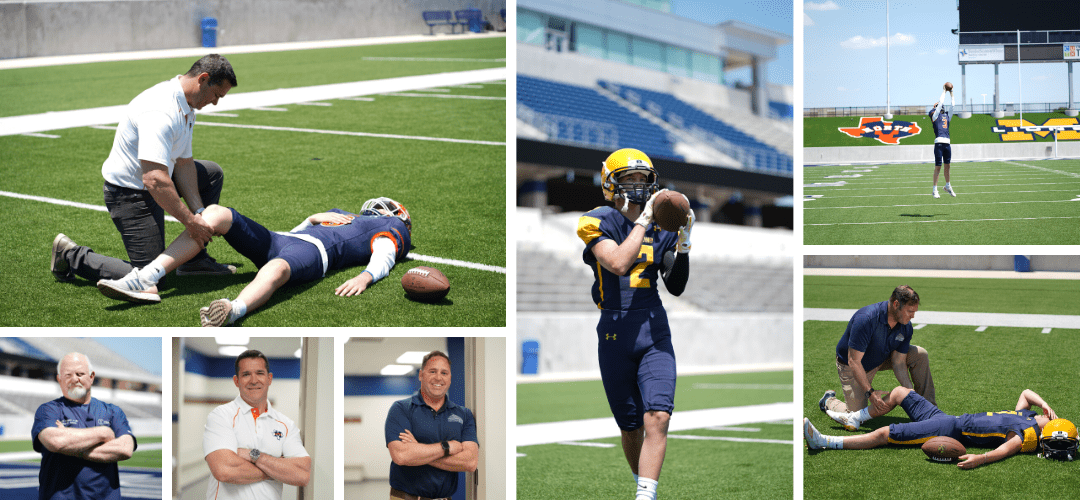 "Our company started working with Tom this January. I have never worked with anyone in marketing that has as a strong of a skill set as he does. Meet with him once and you will quickly see what I mean."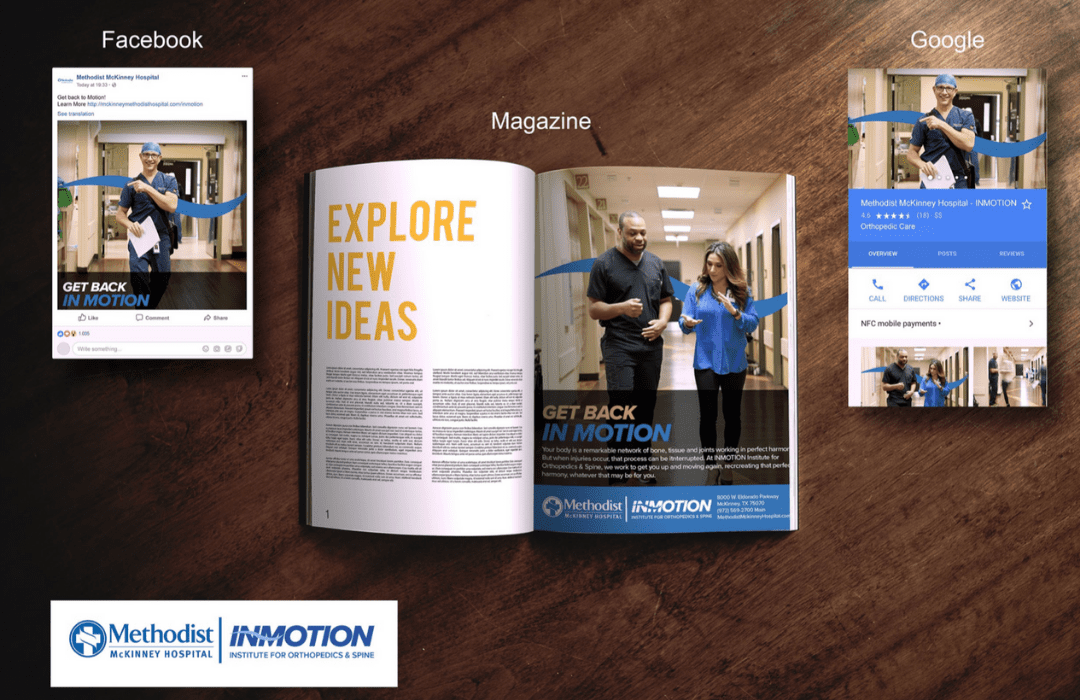 RADIO & PRINT ADVERTISING
We used radio advertising to increase market share and drive revenue. The team at Methodist McKinney Hospital wanted a radio spot that was geared towards parents of young athletes and that is how we came up with the "Put Down The Bubble Wrap®" campaign.